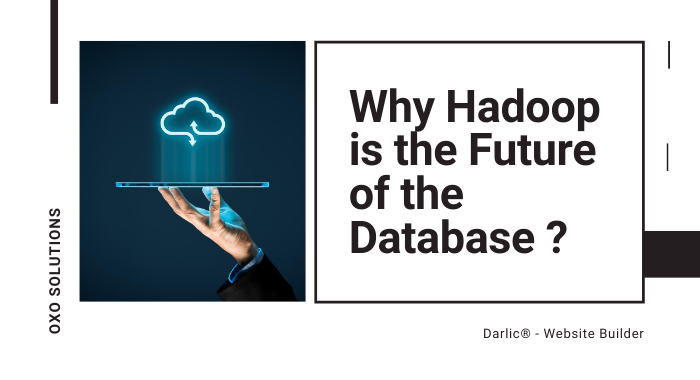 Why Hadoop is the Future of the Database ?
Hadoop is one of the most popular aspects that most people talk about especially in the database business. To be more specific it is a highly scalable as well as storage platform since it has the ability to store as well as distribute large amounts of data through the inexpensive service that operates simultaneously. In fact, some of the big companies including Facebook and Google are customized to use Hadoop so as to save and manage lots of data sets. This has been resolved for a few years and has now become the urged requirement of the individuals.
The key functionalities of Hadoop
There are some basic key functionalities that you should understand so as to know about it. This can easily help you in order to access the full-on features of Hadoop in future. So here you can find the interesting functionalities that include,
Computing power: With the Hadoop distributed computing model it is easy to process even large amounts of data in an easy and comfortable way. This can be organized by using computing notes however the more nodes you use the more processing power you can access from it.
Storage: It has the ability to store lots of data and at the same time it can process huge amounts of different varieties of data. All these can be accessed very easily in no time.
Low cost: You will be very much interested in knowing about Hadoop if you can know the cost of it. Being an open source Framework network it is free as well as user commodity where is accessed in order to store large amount of data in it.
Scalability: The scalability of Hadoop is growing instantly so far as to make it easy to access. In fact, it is very easy to grow the system in order to handle more data by adding nodes instantly. It requires little Administration and after that, it becomes very easy.
Limitations of Hadoop
Even though it is especially designed for large distributed data processing so as to address each and every file in the database it also has some limitations. Some of the limitations specified for Hadoop are given below.
Data security: Even though there are advanced equipment and technologies emerging but still data security is one of the concerned issue here. However, the security is not to the complete extent but in future, it may be implemented so as to provide complete security for the data.
MapReduce programming: This is not the perfect solution for all type of problems however it is suitable for some simple information requirements and other problems which can be partitioned into units. But when it is compared to the other aspects like iterative as well as interactive analytics tasks then it is not as efficient as possible.
Not easy to use: One of the biggest disadvantages is the Hadoop is not easy to use and is not completely featured in data management and other aspects.
The future of Hadoop
Even though there are some limitations this can be easily overcome in future. So you can expect the future of Hadoop to fulfill all your requirements and some of the future innovations are:
Becomes easy to search data
In future, you will definitely find this facility in which you can easily search data. Because it consists of assortment accessible for different themes and it is also provided with the access to create your own MapReduce programming. At present, it is not available but in future, this will help in analyzing the task and make it quite easy to do.
Easy to Ingest Data
Basically, it does not require any data structure and the only thing that you need to do is to put it in the format and the remaining work will be done automatically. In addition to that each and every data can be structured in different ways at different time depending upon the requirement. Most of the relative data bases are concerned with Schema-On-Write but the Hadoop is using an interesting aspect called as Schema-On-Read.
Very easy to write and read as well
By using the advanced Hadoop it becomes very easy to read and write that is enabled by fast when compared with others. This will become much more advanced in future along with the ability to eliminate any sorts of delay while getting in contact with the database engine. So this can be incorporated with fast acknowledgment and writing technology so as to make the individuals feel comfortable with that.
Reduced cost
The cost of the Hadoop is relatively low and it does not have any additional core license fees. Because it is considered as an open source and everyone can get access to with the code so as to hope its working procedure. These can be easily downloaded without any extra charges. And at the same time, it is mainly designed in order to satisfy the large range of customers with the affordable range so as to meet everyone's requirement.
Easy to organize data
It becomes quite easy to organize and hand petabytes of data. This can easily work on some network distribution along with the availability to provide large scale as well different data sets so as to make it compromised on the small scale. Because of the monitoring size of data volume each and every individual has been getting acquainted with it so as to organize data in a more effective way.